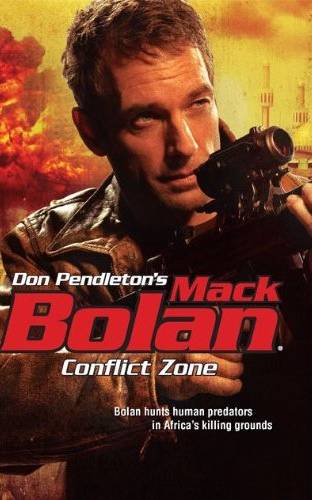 There are scores of professional writers out there who sell huge numbers of crime novels, tie-ins and westerns, and yet are virtually unknown…because they toil as work-for-hire authors. One of those writers is Robert Vaughan, who has sold 40 million books, mostly westerns. He was interviewed about his under-the-radar career recently and he's pretty frank about his lack of celebrity.
I have written well over 400 books. If I had written every one of those books under my own name, Robert Vaughan would be a name that is immediately recognized. I would have established something of value that my survivors could capitalize on after I die…In my life time, I have probably sold 40 million books, but nobody knows who I am.
But I bet he didn't really have a choice. Like many writers, me included, he probably took the work-for-hire gigs that came along to pay the bills and didn't necessarily take a long-range view of what the cumulative effect might be on his career.  I certainly didn't.
Crime Fiction Craftsmen Working in Anonymity
I have enormous respect for authors like Vaughan. They are true craftsman, and don't get nearly the attention, or financial compensation, that they deserve for their crime novels and westerns, many written as "work-for-hire" — meaning they were paid a flat fee to write books, often under pseudonyms, and often without any claim on the underlying rights to the novels, which were retained by the publishers.
I'm talking about pros like James Reasoner, Mel Odom, Bill Crider, Robert Randisi, Ed Gorman, Raymond Obstfeld, Mike Newton, Greg Cox, Keith R.A. DeCandido, Chet Cunningham, Donald Bain, to name a few… guys who can write just about anything in any genre…thriller novels, crime novels, western novels, romance novels, tie-ins and do it well.  They have ghost-written scores of books, or toiled under house names (a pseudonym created by a publisher or book packager for a novel or series of books), while others reaped the lion's share of profits from their efforts. That's the nature of the work-for-hire biz. These are the kind of pros who are churning out book after book in long-running series like Nick Carter, The Destroyer, and Mack Bolan or the hundreds of Star Trek novels.
A few such writers have emerged from the shadows into wide popularity… guys like Lawrence Block, Donald Westlake, Martin Cruz Smith, Randy Wayne White,  John Harvey, and John Jakes… but most toil in obscurity, writing sometimes hundreds of books in virtual anonymity.
Ebooks Have Changed Everything for Work-for-Hire Writers
But I believe that is finally changing, thanks to Amazon and the e-book revolution. There has been a massive shift in the economics of publishing, and it's increasingly becoming financially impractical for a prolific, self-starting professional author to toil in the "work-for-hire" field,  where you don't own the copyright, advances can be as low as $3000, and royalties as pitiful as 1 or 2%…if you get any at all.
More and more writers who used to live on work-for-hire gigs are now turning to self-publishing…which offers them the opportunity to own their books, make more money, and become known for their work. For example, Crider, Odom and Reasoner are writing and publishing the Rancho Diablo westerns… just the kind of "house name" series they used to toil on anonymously "work-for-hire" writers with no ownership stake.
Work-for-Hire Tie-in Writing Makes Little Financial Sense for Writers Today
I wrote eight Diagnosis Murder novels and fifteen Monk books. It seemed like a good idea at the time…but now, from a business and financial standpoint, I regret it. Those are 23 books I don't own. They were based on TV series that I worked on and the underlying rights belong to the studios. The books don't belong to me.  I get a royalty from the sale of each book, but its laughably small and will never amount to much.
By the same token, if I'd used that time, creativity and effort to write 23 novels of my own, I'm certain the financial rewards would ultimately have been far greater than what I got in advances and royalties from those books. But, it was a different world then. I would never take a tie-in writing deal now. It just makes no financial sense for me… and, I would argue, or for most writers, unless publishers substantially increase the standard royalty that most tie-in writers get. For example, I have a 50/50 split with the writers I hire for the Dead Man series …which is one reason why we have such amazing writers on board (like Christa Faust, Phoef Sutton,  Kate Danley, Lisa Klink, Stant Litore, Jude Hardin, Harry Shannon, and Joel Goldman to name a few).
Vaughan, meanwhile, has a new western out under his own name (When Hell Came to Texas) and is also writing romances for Pocket Books with his wife Ruth under the pen-name "Sara Luck." He says:
And though the Sara Luck books don't have my name, Ruth and I at least own the name.
And that means something.