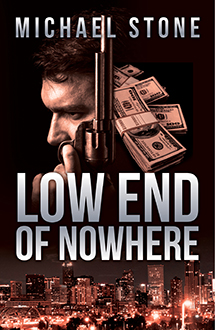 For fans of crime fiction, it's both satisfying and slightly surreal to see a new book in Robert B. Parker's Spenser series on the New York Times Bestseller List. More than four years after Parker's death, his private eye lives on through the talents of Ace Atkins. Seeing the latest Spenser thriller, Cheap Shot, on the bestseller list made us think of how lucky readers are to get a little more of Spenser– and think of some of the other fantastic thriller series' that ended too soon.
The Spenser Series Broke New Ground
Thriller author Robert Parker introduced Spenser in 1973 with The Godwulf Manuscript and went on to write 39 Spenser mysteries. The series broke new ground by featuring a diverse group of characters from different ethnic backgrounds and sexual orientations– including Spenser's African-American best friend and his Jewish girlfriend, along with recurring Mexican-American and gay characters. Parker also prominently featured his setting, making Boston an essential character in the Spenser mystery series. These innovations helped to shape the crime fiction genre, and authors from Harlan Coben to Dennis Lehane credit Parker for influencing their own works of suspense.
After Parker's death, Ace Atkins was selected by the author's estate to take over writing the Spenser series in 2011, and the Pulitzer Prize nominated investigative reporter has delighted fans and critics with his skill for capturing Parker's style and tone. Atkins has since penned three mystery books in the Spenser series, all of which have been New York Times bestsellers.
Jack Lynch's Bragg Private Eye Series Ended Too Soon
Seeing the success of Atkins writing Parker's Spenser series makes us dream of a world where some of our other favorite private eyes live on. Jack Lynch's Peter Bragg series of mysteries, which began with The Dead Never Forget, ended after just eight books when Lynch died in 2008.
Like Parker did with Spenser, Lynch modeled Bragg on his own life, making the gritty PI a former Chronicle reporter before becoming a San Francisco sleuth. The action-packed Bragg thriller series was nominated for an Edgar Award and several Shamus Awards – and Bragg is one bloodhound we'd love to see back in the city by the bay.
Mystery writer Michael Stone also followed in Robert Parker's footsteps, using his personal experience as a private investigator to create the Streeter series, which kicked off in a big way with Low End of Nowhere. He also treats his setting – the mean streets of Denver – as a character, just like Parker did with Boston in the Spenser books. Parker himself was actually a big fan of the hardboiled bounty hunter, calling the Streeter thrillers tough and authentic. Nominated for a Shamus Award, the Streeter crime fiction series ended after four novels, leaving many fans wistfully hoping for Stone's next installment.
Not every thriller series is destined to live beyond its author, but we're glad the Spenser series has. If you haven't read any Spenser mysteries, Atkin's Cheap Shot is a great place to start. Jack Lynch's Bragg thrillers and the Streeter mysteries by Michael Stone are also worth reading – even with the knowledge that for these detectives, their final cases have been closed.