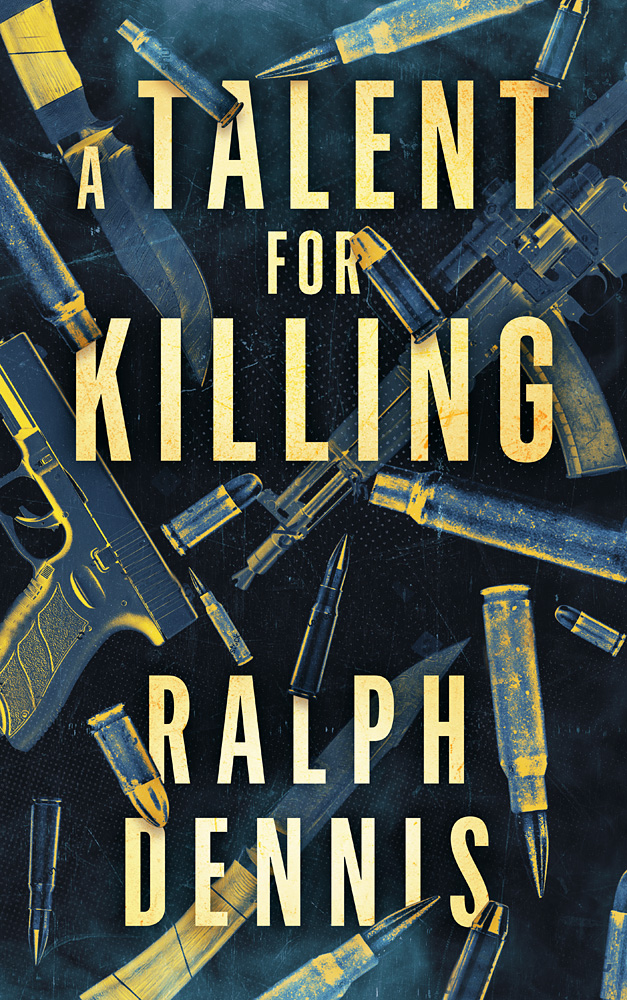 For decades, collectors have searched for copies of Ralph Dennis' paperback original DEADMAN'S GAME. It was the most difficult of Ralph's titles to find…and rumors of an unpublished sequel became something of an urban legend.
Now DEADMAN'S GAME is back … and paired with the long-lost unpublished sequel…to create a new novel, A TALENT FOR KILLING, which is now available for pre-order in paperback and ebook editions (for release on Sept 2, 2019).
Ralph is, of course, is best known for his legendary Hardman series of twelve crime novels, which were published in mid-to-late 1970s. But seven books into Hardman, Ralph walked away from the series to try other things. He wrote a standalone novel called Atlanta, intended as an Arthur Hailey-esque potboiler, and Kane #1 and Kane #2, the first two books in what he hoped would become a new series about an assassin.
Kane #1 was released in paperback under the title DEADMAN'S GAME by Berkley Medallion in 1976. At about the same time, according to Ralph, the editor who championed the book left the company, leaving the Deadman's Game without a champion in- house and without the editorial support for a robust marketing campaign. The new editor, eager to make his own mark, rejected the sequel and any hope of a Kane series.
And so it was lost… until now.
In 2018, we acquired the rights to Ralph Dennis' published and unpublished work from the author's estate and Brash Books began republishing the titles.
Among Ralph's papers were the original, typewritten manuscripts for
Kane #1
and
Kane #2
, which I combined, interweaved, and substantially edited to create this new book.
It was a challenge and a joy to combine these two books… and finally make them available (and affordable) for fans of Ralph Dennis.