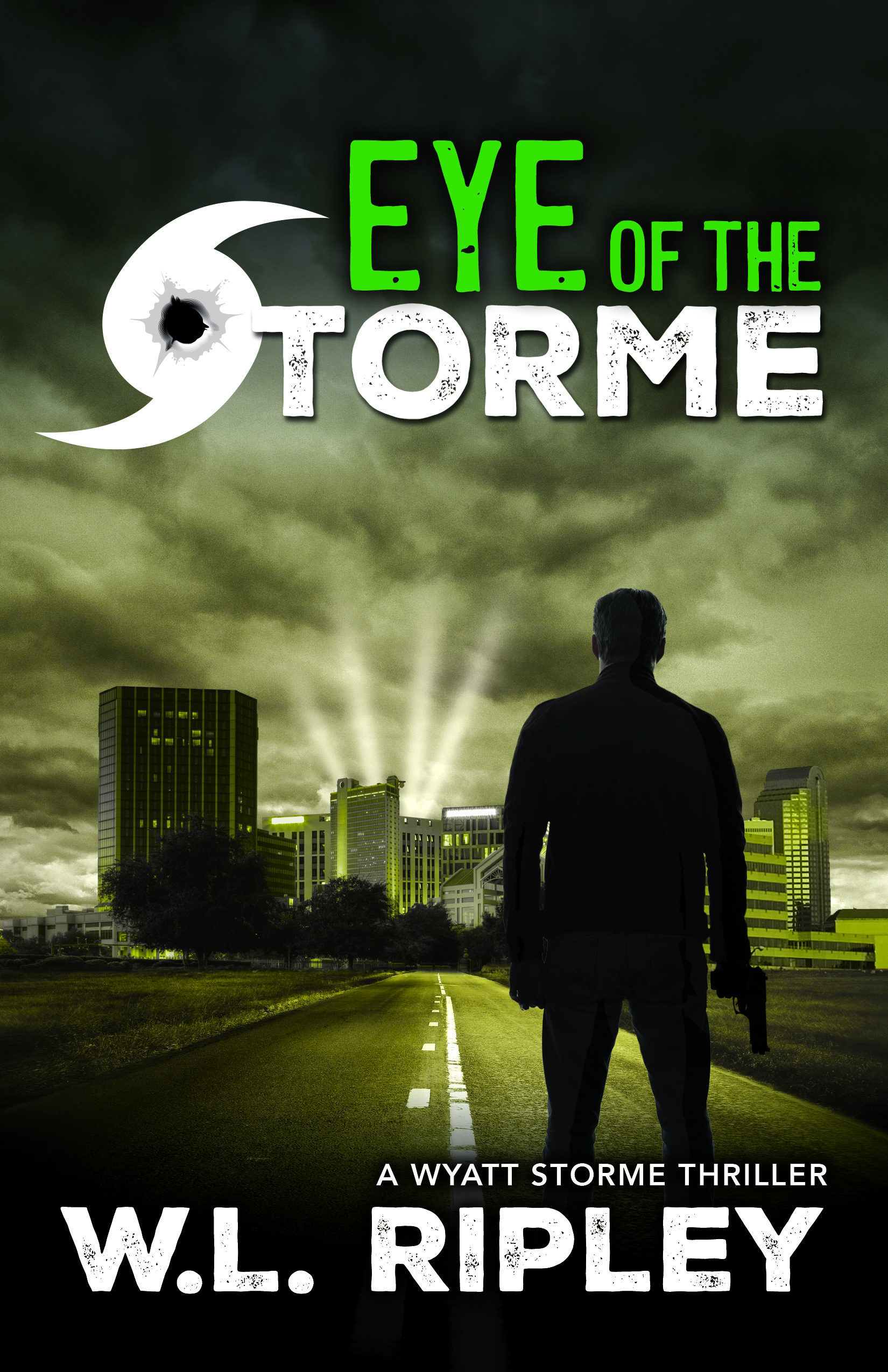 W.L Ripley is the author of the four acclaimed Wyatt Storme novels, which have won enthusiastic comparison by readers, critics, and fellow crime writers to the best of Robert B. Parker and John D. MacDonald. Today he talks about how his third Storme novel, Eye of The Storme, arose from his fascination with Branson, Missouri.
In 1970, Branson, Missouri was a smattering of bait shops and convenience stores, population 2,550. A few years earlier, Silver Dollar City, an 1880's theme park much like California's Knott's Berry Farm was added to augment the tourist attractions of boating, fishing and the outdoor theatre production of "Shepard of the Hills".
Today Branson is "the New Nashville," a multi-billion dollar tourist magnet that's home to a galaxy of entrepreneurs, hucksters, realtors, aging pop stars and Country Western superstars. Thousands of vehicles each day crawl past the hundreds of attractions on highway 76. The brag among real estate agents is, "If you place a $1,000 bill on the ground in Branson it would not pay for the ground it covers." In conflict with all of that is the strong Bible belt sensitivity of southwest Missouri, where Southern Baptists outnumber everyone else and Kenneth Copeland Ministries has a yearly rally that attracts tens of thousands of Christians to the city.
You have to experience Branson to truly appreciate the incompatible attitudes and positions that, remarkably, coexist with little tension. Unlike Nashville and Law Vegas, Branson has an anti-strip club law prohibiting full nudity and they're not kidding about it. They're also not kidding about trouble makers. Drunks and dopers may be part of the scenery in Vegas but in Branson you'll wake up in a keyless 8X10 room with a concrete floor and a grated drain. "And don't come back, y'hear?"
However, visiting celebrities are treated not only royally but as royalty. Their antics, which are an antithesis for the family-oriented tourist town, are kept, as Danny DeVito says in L. A. Confidential, "on the QT and very hush-hush."
Enter Wyatt Storme, reclusive ex-NFL Star, accompanied by his true love and network newscaster, Sandra Collingsworth and Storme's sidekick, Chick Easton, a man Storme describes as the "Swiss Army Knife" of friends.
There's trouble brewing in Branson and Sandra Collingsworth is dead set on finding out which celebrity raped a college coed named Francine Wilson and outing the rapist. Collingsworth is smart and tough and the fact she felt the need to call upon Storme and Easton to escort her through the tangled web illustrates her trepidation at confronting the ugly behavior lurking behind the Neon signs and kiddie parks.
As motivated as Sandra is to uncovering the rapist, the powers that be in Branson are just as motivated in camouflaging their dark side, even to the point of homicide, as Storme and Easton soon learn. The trio encounter rogue police, powerful local denizens of both genders, celebrity bodyguards along with a big-time Country Star who is more than willing to use his considerable influence to permanently hamstring Storme and Easton in "his" town.
I have watched Branson's metamorphosis over the years with amazement. The explosion of wealth there has created a pastiche of Americana like nowhere else in the country. The neon signs and color of Branson create a rich canvas with limitless possibilities for intrigue and danger. Placing nasty bad guys and stalwart heroes in such a place for Eye of the Storme was a delight for me. I hope it will be for you, too.