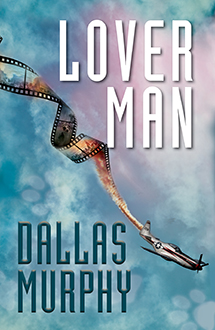 Get Dallas Murphy's Edgar-Award nominated LOVER MAN absolutely free when you download the FREE Brash App…the best way to buy and read our ebook editions!
Download the FREE Brash Books App on any Android or iOs device and read our books ​anywhere, anytime… across all of your electronic devices, from iPhones to tablets, laptops to PCs.
We publish the best crime novels in existence and now we offer the best e-reader app in existence!
Read our books when, where and how you want them…and experience the elegant, easy-to-use Brash e-reader app with its crisp, clean and paper-like pages.
Get the FREE Brash App now and take advatage of EXCLUSIVE DISCOUNTS and FREE BOOKS when you buy our books direct from us through the app…starting now with a complimentary copy of Dallas Murphy's LOVER MAN.
The first mystery in Dallas Murphy's acclaimed Artie Deemer series is a wild ride filled with blackmailers, killers, and crazy combat pilots. An Edgar Award finalist, Publishers Weekly called it one of best novels of the year. Get it FREE when you download the FREE Brash App.
Once you've downloaded the app, and your free copy of LOVER MAN, you'll want to check out our exciting new releases: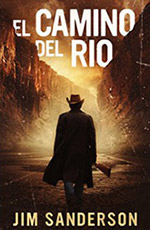 EL CAMINO DEL RIO by Jim Sanderson
U.S. Border Patrol agent Dolph Martinez investigates a murder in a dusty, Texas town that pits him against enemies on both sides of border…and demons within himself in a story James Crumley hail as "richly imagined and terrifically realized."
---
BONITA FAYE by Margaret Moseley
This Edgar Award finalist captures Fannie Flagg's homespun charm and Janet Evanovich's laugh out loud humor in an refreshingly original story with an unforgettable heroine.
---
THE BLACK GLOVE by Geoffrey Miller
Private eye Terry Traven is hired by a wealthy tycoon to find his missing, ne'er-do-well son… a unpredictable and unforgettable case that leads the detective into the dark heart of 1980s Los Angeles. You don't want to miss this Edgar Nominated debut novel that the Houston Post declared equaled the work of Hammett and Chandler.
---
And coming in May from Brash…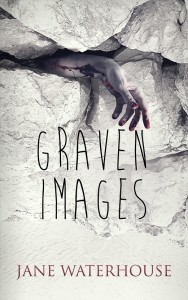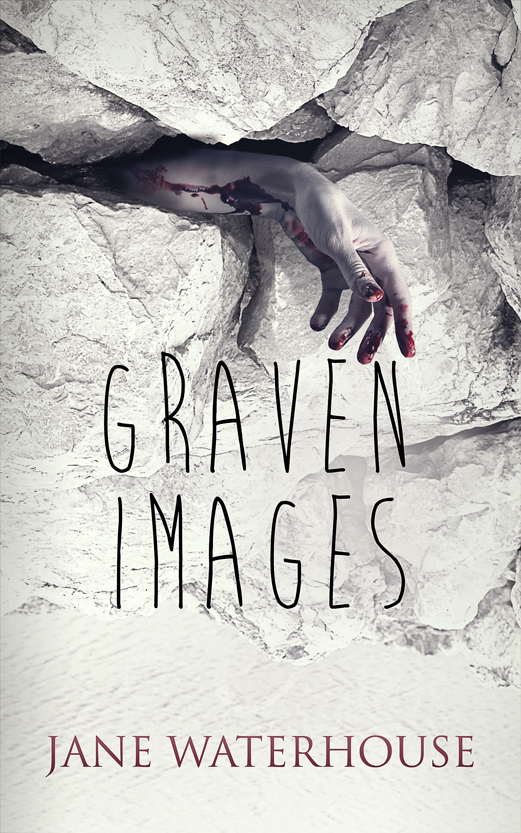 GRAVEN IMAGES by Jane Waterhouse
The body parts of murder victims are discovered in the lifelike sculptures of a celebrated artist…a horrific case that true crime author Garner Quinn will risk her life to solve. A thriller that will leave you shaking.
"Her prose flows like molten silver." Cleveland Plain Dealer
---
THE PREACHER by Ted Thackrey Jr.
A mysterious gambler—an ex-Priest, ex-Special Forces commando known as "The Preacher"—is determined to find justice for a murdered Vietnam vet even if it means taking on everyone in a corrupt, God-forsaken town.
A haunting, Edgar Award Finalist
---
EYE OF THE STORME by W.L. Ripley
Troubleshooter Wyatt Storme rolls into Branson, Missouri like a hurricane to settle the score when the rape of a young co-ed is covered up.
"Storme is one of my all-time favorite series characters, up there with Spenser and Dave Robicheaux." Ace Atkins, author of Robert B. Parker's Kickback
"For those of us who still feel an ache for the immortal John D. MacDonald." Tampa Tribune
| | | |
| --- | --- | --- |
| Check out our latest videos! | | The Brash Books family of authors |
| | | |
| Our authors and founders discuss writing, publishing, and reveal the inside stories behind Brash Books and the crime novels that we publish. | | The Brash Books family of authors has written some of the most innovative and inspiring works in the mystery and thriller genre. From the masters of the genre to the talented newcomers, learn more about our talented mystery writers and suspense authors at Brash Books. |