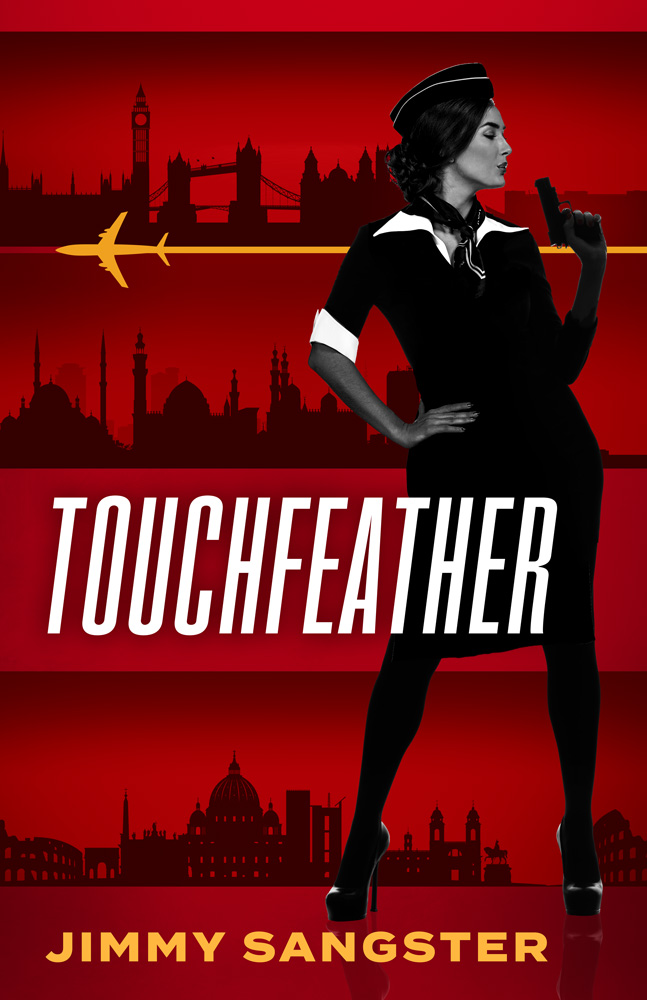 Jimmy Sangster was an amazing writer. He was one of the best screenwriters for Hammer's horror movies, and he was all over U.S. TV in the '70s (check out his IMDb entry). He also wrote novels, several of which I read and enjoyed, including two about a spy named Katy Touchfeather.
When Touchfeather's boyfriend is killed, it's revealed to her by the head of a super-secret British spy agency that he was murdered. She's offered a chance to work for the same agency, as she already has the perfect cover, as she's a stewardess ('60s parlance). Aftr attending spy school, she'll be able to work for any airline at any time and fly over the world on assignment.
The big assignment in this case is to prevent a scientist from passing along secrets to the enemy. Touchfeather makes a rookie mistake and falls for him. It's clear to her that he's innocent, and later the plane they're on is highjacked. He's taken prisoner and the others on the plane are freed. Later he's reported dead, and Touchfeather is kidnapped and tortured by the bad guys for information. She escapes and is sent to California to find out what really happened to the scientist. Danger and more adventure ensue.
Touchfeather is a true product of the Swinging '60s, and Brash Books is bringing it back into print in January, complete with a trigger warning at the beginning. Times and attitudes have changed that much. I read this book in a Berkley edition long ago and enjoyed it. I enjoyed reading it again, too. Touchfeather's breezy narration carries the story right along, and while she makes mistakes, she's efficient and tough when it counts.
Brash will be bringing all Sangster's novels back into print, and that means a lot of entertainment for readers in a new era. Check 'em out.