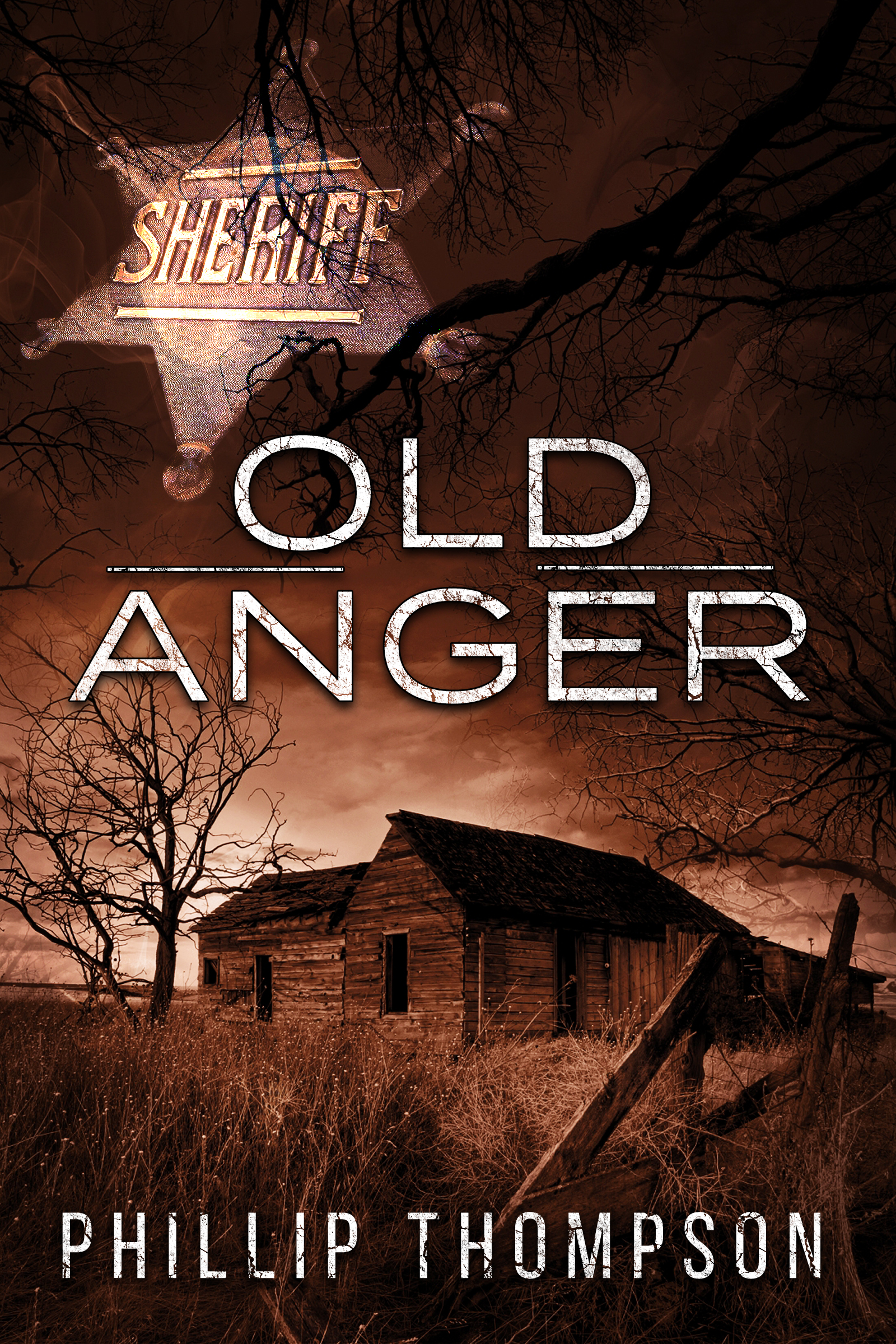 Phillip Thompson's crime novel Outside the Law scored wide acclaim from critics and major league authors like David Morrell, Linwood Barclay and Reed Farrel Coleman. Now the long-awaited sequel, Old Anger, is now available and is already scoring raves from Publishers Weekly, and authors like Joe R. Lansdale and S.A. Cosby. Phillip stopped by to share with us the story behind the story….
Writing about race in the Deep South is never easy. Especially during the tumult of 2020.
I am white. Born and raised in Mississippi. I was a youngster growing up when the state was going through the painful ending of the American apartheid called "segregation" or "separate but equal." And decades later, the sad truth is race is still central to the identity of nearly every person in the state. The reasons for this are complex and myriad, and all too often boil down to one oversimplified argument as to which side you're on: white or black. And—at least until very recently—switching sides is tantamount to betrayal.
Partisans have the luxury of fury and rhetoric and can exist in their echo chamber without regard to consequences or, often, even facts. Emotions, generational biases, and narrow-mindedness are the paths to the racial divide.
But what about a person who, by virtue of his calling, has to stand in the divide and stand for justice?
That's the central question I tried to answer when I wrote my latest crime novel, Old Anger, the third Colt Harper novel. When it comes to his view of justice and enforcing the law, Mississippi sheriff Colt believes he is color blind. But is he? When the murder of a black man leads Colt to a black suspect, Colt finds himself isolated between two volatile factions in his county—whites apathetic about the murder and blacks who distrust him, especially when one rumored suspect is a man Harper has known most of his life.
Of course, there have been numerous novels written over the years about the sides of race in the South, and the complications attendant to the issue. Tom Franklin's Crooked Letter, Crooked Letter, Grisham's A Time to Kill, Larry Brown's entire body of work, and the gold standard, To Kill a Mockingbird. So, I can't claim any new ground on this issue, but I was more interested in the in-between space, not one side or another. What happens to a person caught between the two?
Since this is the third time I've created a Colt Harper story, Old Anger felt like a natural progression for his character. Harper is a man caught in the middle of a lot of things. He's a native of his state, but he has also seen the "outside" world. His family has a spotted past at best in terms of race relations. His own father killed a black man decades ago and was never prosecuted. Harper's own best friend—and senior deputy—is a black man originally from Chicago. Harper once dated a black woman with whom he attended high school—a severe taboo of the times—and he and Rhonda Raines still share a deep, if unrequited, affection for each other. Harper even investigated the murder of Rhonda's son and rescued her from the clutches of a psychopathic killer. He struggles with balancing redemption and revenge. And on many levels he sees the plight of the citizens in his county as being more similar than different: a working-class ethic, a fierce streak of independence and distrust of "outsiders," a bond of family, religious faith. And especially the poverty that doesn't distinguish one race from another, and the fact poor whites and poor blacks in his corner of Mississippi have far more in common than that which separates them.
Even so, Harper is a white lawman in a system not respected by the black community. Whether he likes it or not (indeed, whether he is aware or not), he is a product of both his environment and his DNA, factors which blind him to certain truths.
Harper doesn't try to "see both sides." He cares about one thing: upholding the law in his county, regardless of race. But while he may feel he's an unbiased enforcer of the law, he's not color blind.
That was my starting point with Old Anger.
During the writing, though, what seemed like (in my own mind) a straightforward look at Harper's dilemma turned into my own confrontation with my internal and unconscious biases. I began writing realizing that I had these biases—what they were, however, I couldn't really define. Emphasizing this point was the surprising, justified public reaction to the deaths of George Floyd, Ahmaud Arbery, Rayshard Brooks, Breonna Taylor, and the depressingly, maddeningly long list of black men and women killed at the hands of white police officers.
How, I thought, in this age—nearly 260 years after the Emancipation Proclamation—can this happen? And how can the hate that is the wellspring for such racism still exist—on a much larger scale than I could have guessed—still exist in America? I found this shocking because I grew up in an era at the tail end of "separate but equal" (but not really), church bombings, and Klan murders. And I knew these acts were wrong—regardless of my environment. I presumed that the people I grew up with—loved ones and friends—watched the same events I did and could see the same things I did.
That shock turned into a long, uncomfortable look at myself and my own values. And the people I know or knew. People I would have never considered harboring hate, much less a full-throated racism that supports violence against a particular segment of the American population. How could I have missed it? How could I have not known?
The answer, one I still have a hard time accepting, is that you can't really know what's in a person's heart—until they show you.