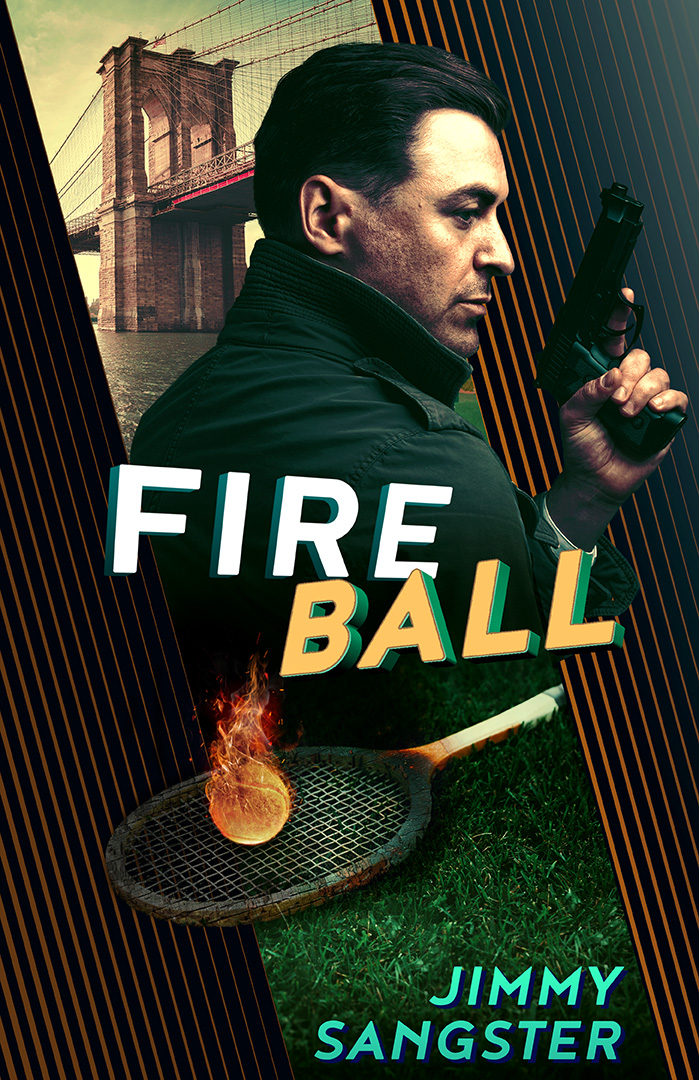 BIG NEWS! We've found a long-lost, never-before-published Jimmy Sangster novel! It's called
Fireball
…and here is the incredible story behind the major, literary discovery.
Jimmy Sangster, who died in 2011, was an acclaimed screenwriter (
Curse of Frankenstein, Deadlier Than the Male, The Legacy,
etc), director (
Lust for a Vampire, Banacek
, etc), TV writer (
Wonder Woman, Cannon, Movin' On, BJ and The Bear, The Magician, Kolchak: The Night Stalker,
etc) and novelist (
Touchfeather, Touchfeather Too, The Spy Killer
and
Foreign Exchange
).
He was also the author of three James Reed crime novels —
Snowball,
Blackball
and
Hardball
– which were published in the late 1980s and that we republished in September. The Reed books earned him critical praise, respectable sales, and a TV series option from a major studio. All of that was enough incentive to convince Sangster to write a fourth novel in the series. But, as he wrote in his 1997 autobiography
Do You Want It Good or Tuesday?
, he believed that the only way to get the publisher to invest the kind of marketing and promotion dollars into the series that he felt it deserved was to "get him to pay such a large advance that he'd simply have no choice. Either the book sells, or he loses his shirt. Maybe it would have worked for Elmore Leonard or Ed McBain, but not for Jimmy Sangster. They refused to increase my advance. My New York agent told them to take a jump, she'd sell it elsewhere."
She couldn't find another publisher willing to step up and that was the end of the James Reed series of books.
Or so it seemed. Nearly twenty-five years later, we licensed the rights from the Sangster estate to reprint all of his novels. We'd already republished four of his spy novels, and were about to start work on the James Reed series, when we finally got around to reading his autobiography and learned, much to our surprise, that the manuscript for Fireball, a fourth Reed novel, might exist somewhere. We immediately reached out to his estate and learned that the manuscript was among his papers, archived at the Cinema and Television History Institute at De Montfort University in Leicester, England.
We secured the rights from the Sangster estate to publish the book and our good friend
Stephen Gallagher
, the acclaimed UK-based novelist, screenwriter and television producer (and a big admirer of Jimmy Sangster) volunteered to visit the university and make us a copy of the manuscript – which turned out to be a faded, dot-matrix print-out covered with handwritten corrections and revisions. Stephen saved the manuscript to PDF and emailed it to us.
We read it and loved it….and now we're honored and delighted to bring you the first, and probably last, truly new Jimmy Sangster novel in thirty years. The book will be released in ebook and trade paperback in February but is available for preorder now.